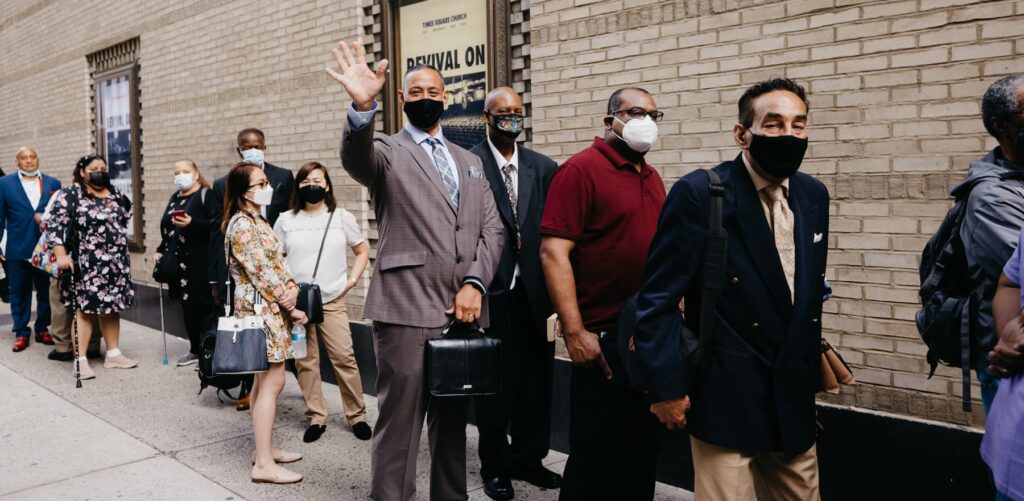 We will be having two services each Sunday at 10am and 1pm ET. Both services will be the exact same service. And both services will be streamed online on tsc.nyc, You Tube and Facebook. And our Tuesday night Worldwide Prayer Meeting will continue to meet ONLINE streamed from our Summit campus each Tuesday night at 7pm ET.
As we begin to gather together again we're committed to creating a safe environment for you and your family, and we are continuing to monitor community COVID-19 best practices for gathering safely. Here's some information on what we're doing and what we're asking you to do to keep everyone safe:
If you don't feel well or have health concerns, please stay home and continue to join us for TSC Online each week.
Everyone has a different level of comfort in saying hello these days so to be mindful our amazing greeters will be welcoming you with a smiling face under their mask or a wave or a fist bump instead of a hug or handshake.
Please wash your hands and use our hand sanitizer stations that are located throughout the building.
All of our staff and volunteers will be wearing masks whether they are vaccinated or not.
If you are not vaccinated please wear a mask.
If you forget a mask, don't worry we will have one for you when you arrive.
Our maintenance team will be cleaning all shared surfaces and common touch points such as railings, door handles, elevator buttons frequently.
TSC Kids will be open and we are asking all children ages 2 and above to wear a mask. You can read all of our TSC Kids protocols here.
All of our staff and volunteers in TSC Kids will be wearing masks also.
The doors to the church will open at 8:30am each Sunday morning.
Our Next Steps team will be in red shirts all throughout the church ready to help you with anything you need.