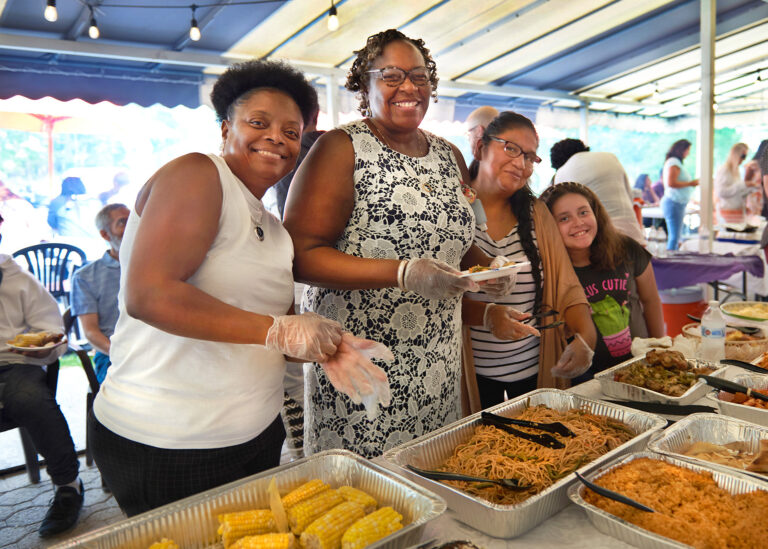 Whether you are new to church, have been a Christian for many years, or need a fresh start, we welcome you with open arms to our North Jersey campus. We look forward to sharing life with you. There is a place for you here!
Welcome to our North Jersey campus!  As a campus of Times Square Church, we offer the covering, the history, and all the benefits of being connected to Times Square Church in NYC.  Also as a local congregation we provide live worship, teaching, preaching, prayer, bible studies, and connect groups; serving all the needs while providing the personal connection that a local congregation needs and desires, giving you the best of both worlds! 
The North Jersey campus is well known for our outreaches, events, and activities. Such as a very active Men's and Women's Fellowship, TSC Kids ministry, Youth groups, SYP (Strictly Young People), Worship in the Woods, Worldwide Prayer, Fellowship Sunday's, Connect groups, Bible studies, Operation Christmas Child, and our Live Nativity, etc.
Our prayer is for you to personally know God's love, to know His heart for your family and to see His freedom manifested in all areas of your life. We pray that God would bless you with a greater understanding of this relationship that we have with Him through His son Jesus Christ.   
For more information about TSC North Jersey and campus updates, follow us on Facebook and Instagram, and send us your preferred email address to northjersey@tsc.nyc or call us at (973)234-5849.
Pastor Brad Guice and his wife Lisa lead our North Jersey campus. Pastor Brad and Lisa are longtime residents of Hopatcong and have been at Times Square Church for over 30 years.
There are many ways to serve and volunteer at TSC North Jersey and we would love to have you come visit us! There is a place for you here!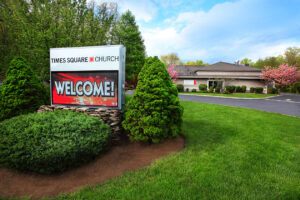 Main Service Times
Sunday
10:00AM
In person at TSC North Jersey Campus / or online at tsc.nyc

Wednesday

Wednesday

 

1st Friday of Every Month

 

2nd Saturday of Every Month

Friday's 

7:00PM

8:30PM

Fri 7:00PM

 

Sat 9:00AM

7PM – 9PM

Worldwide Prayer – live-streamed 

Local Community Prayer @ 8:30PM

Women's Fellowship

Men's Fellowship

Youth Connect Group ages 13-19
Connect Groups – see Next Steps 
Events – see Online Calendar 

Location
Times Square Church North Jersey
450 Howard Blvd
Mt. Arlington, NJ 07856

Driving Directions
From I-80 take Exit 30, continue north up Howard Blvd for 2.8 miles. TSC North Jersey is on the right next to the Edith Decker School and across the street from Lee's County Park Marina.
Email us  – northjersey@tsc.nyc
Call us – 973-234- 5849

Tim Dilena
Tim Dilena
 is our senior pastor of Times Square Church in NYC. He is the third senior pastor since the founding of the church by David Wilkerson in 1987.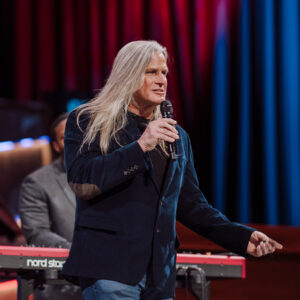 Brad Guice (Campus Pastor)
Brad Guice has been the campus pastor of the Times Square Church North Jersey satellite campus since it was founded in June of 2011. Pastor Brad was born and raised in Orange, California. He graduated from Art Center College of Design in Los Angeles. He came to NYC and became a renowned award-winning photographer. He has photographed Ad campaigns for some of the world's largest corporations, along with celebrities, and album covers.
Brad had a dramatic Born-Again conversion in 1991, when God instantly delivered him out of a bad 10-year crack addiction. God then led him to Times Square Church where he found his home. He served in TSC missions for many years traveling to some 80 countries of the world. He authored a book, 'The CALL to Missions' with his photography, experiences, and testimonies of missionaries. God put an obvious call upon Brad's life, he laid down his career and went into full time ministry. 
Pastor Brad and his wife Lisa have been happily married since 1995, they have two wonderful children Phoebe and Parker.  Brad and Lisa love the life of ministry; helping minister to people, counseling, teaching, and serving the poor.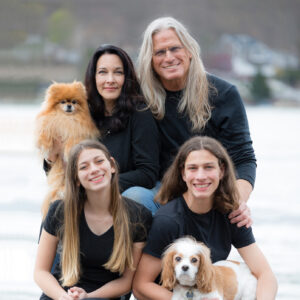 Lisa Guice (Pastor's Wife / Counseling Ministry)
Lisa Peluso Guice grew up in Philadelphia, PA and spent her childhood as an actress in NYC. By the age of 5 yrs. old Lisa had appeared in over 100 television commercials. By the time she was 12 years old she had starred on Broadway, she landed her first TV soap opera, and added the iconic film 'Saturday Night Fever' to her credits, playing John Travolta's little sister. She spent 25 years in daytime television, best known for her roles on "Loving", and "Another World.
Lisa came to know Jesus in the early 90's around the time she met Brad at Times Square Church, and they began their relationship. They both volunteered in ministry and missions at Times Square Church and were married in 1995. They reside in New Jersey with their two children. They have both left their previous careers for ministry. Lisa and Brad have been the campus directors since its opening in 2011. Lisa is the leader of our counseling ministry, and instrumental in leading programs for the homeless, as well as the 'Strictly Young People' youth ministry.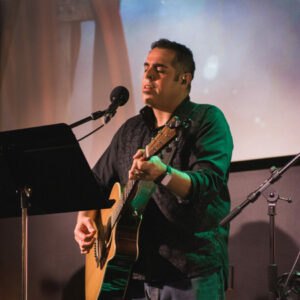 Rafael Ruppert – (Elder & Worship leader)
Rafael Ruppert is an Elder and our Worship Director at the TSC North Jersey Campus. Born in Manhattan and raised in Astoria, Queens. He and his beautiful wife Cindy have two amazing adult children, Rafael and Serena.

Rafael has served in the youth and music ministry at TSC for over 30 years. He has led worship at the TSC North Jersey campus since 2014. He has been an Elder since 2019. His passion is seeing individuals and families healed, restored and filled with purpose as they get to know the God who left the immense riches of Heaven to come to earth and rescue us from our sin.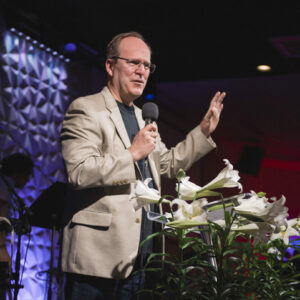 Chris Garnet – (Elder)
Chris and his wife Debbie were born in New Jersey, have two adult children, and have been married for 39 years. Shortly after meeting Debbie, Chris read the autobiography of E. Stanley Jones about his personal experience with a divine visitation of the Holy Spirit at Asbury College. It was during this time that God called Chris to attend Asbury College in Wilmore KY, where he majored in Biblical Studies. 
Chris started attending Times Square Church in 2011 because of TSC's emphasis on biblical truth, prayer, revival, and missions. Chris has been an Elder at TSC North Jersey since 2019.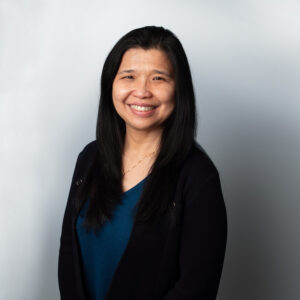 Sharon Murphy – (TSC Kids)
Sharon Murphy loves children and is our TSC Kids Ministry leader. She worked for years in their family owned Day Care Center in Flushing, New York. She worked as a registered nurse prior to being a stay at home mom, homeschooling her children from Kindergarten to High School.   
She originally served in the Children's Ministry at Times Square Church in NYC from 1996-1999, then again at TSC North Jersey from 2014 -2019 when she became the leader of the ministry.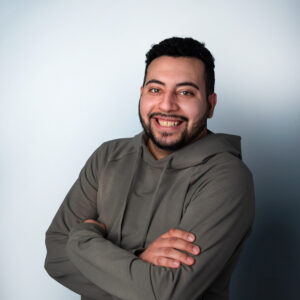 Rafael Ruppert Jr. – (Youth / Strictly Young People – SYP)
Rafael Ruppert Jr. is a product of the TSC youth ministries. He grew up with his family attending Times Square Church and the TSC North Jersey's campuses Youth groups. He has felt a calling upon his life to seeking a biblical education. He is a graduate of Summit International School of Ministry (our Bible College) and attended Moody Bible institute. 
He is a young man with a great passion for Christ and a desire to help other young people grow in and strengthen their own faith in God. He runs our SYP (Strictly Young People) ministry, a bible study and discussion group offered during the 10AM service for 12-19 year olds, where our young people can discuss all the challenges facing them in their culture today.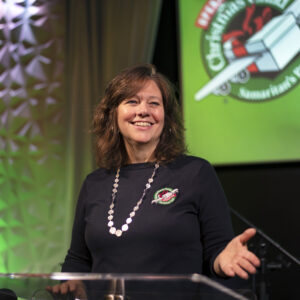 Barbara Stopa – (Women's Fellowship / Operation Christmas Child)
Barbara Stopa started attending TSC in 2006 and and has been a member of the TSC North Jersey campus since our opening day in 2011. Barbara originally started serving in our children's ministry and has now been our Women's Fellowship leader for over 10 years.  Born in California and raised in New Jersey her husband Jim and her have a wonderful son named Caleb.
Barbara is a gifted speaker and teacher and her heart for women and children is evident in all she does.  Our Women's Fellowship is a flourishing ministry and has monthly outreaches ministering to the women at the Hoving Home in Oxford NJ. 
Barbara is the Regional Area Coordinator for Operation Christmas Child an outreach of Samaritan's Purse for over 20 years and helps Cassia Lee (another one of our congregation members) to oversee our TSC North Jersey shoe box collection efforts every year. Last year we collected some 13 thousand shoe boxes.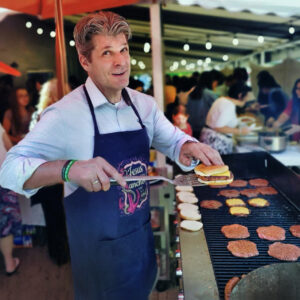 Chris Monteleone – (Men's Fellowship)
Chris Monteleone has attended TSC since 1995 and has served as our Men's Fellowship Leader at TSC North Jersey since the day we opened in 2011. 
Chris was a professional actor for 23 years and acted on Broadway for 10 years. He was best known for playing the lead role of 'Gaston' and 'The Beast' in Disney's 'Beauty and The Beast' on Broadway.  He also has been known to play our Grandpa in our yearly LIVE NATIVITY. Chris met his wife Andie while she was also acting on Broadway they have been married since 1998. They have 3 wonderful daughters, Grace, Olivia, and Elizabeth.  
BTW – As seen above, Chris is also a wonderful grill master for our campus events! Join our Men's fellowship and get physically and spiritually nourished
Our TSC Kids program is available during our Sunday 10AM service. Children stay with their families for worship and then join the kids in the community room and classrooms for class in a Christ-centered environment where they are taught the Word of God in a way they can understand and get excited about!
The TSC Kids staff is invested in the spiritual life of your children and enjoy sharing and demonstrating the love of Christ. It is our goal to work alongside parents and guardians to help their children develop a personal relationship with God for themselves. 
TSC Kids Classes
Nursery   Newborn -12 months old
Toddlers  1-3 yrs old
Primary  4-7 yrs old
Middlers  8-11 yrs old
We are committed to these children, desiring to see each one trained up in the ways of the Lord.
We are committed to serve the one. Whether we have many or we have "one," we serve each child wholeheartedly (Matthew 18:10-12).
We are committed to seeking the Lord for His heart & mind for these precious children (Proverbs 16:3).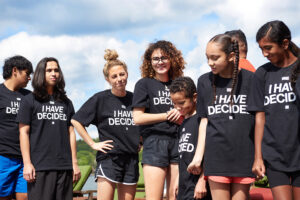 Our North Jersey Youth have been a highlight of our campus church over the years. They have experienced the Holy Spirit coming down in their meetings and over the past ten years, three dozen of our young people have chosen to go on to attend our bible college, 'Summit International School of Ministry'. Our young people have come to have a passionate relationship with Jesus Christ.
We feature our SYP class (Strictly Young People) Bible study and discussion group that happens 3x times a month during our 10AM service. It features a bible study with lively discussions on relevant topics in their lives. Helping them to learn God's Word and navigate this current culture and its many challenges.
Our Young people enjoy fun activity days such as our summer 'Lake Day', where they enjoy tubing, swimming, kayaking, boating, a BBQ, etc. Water Baptisms in the lake and our popular 'Worship in The Woods' events. We also connect with our bible college for wonderful youth nights and events, connect groups, game, and movies nights.
Our Annual Christmas Presentation of the Birth of Christ!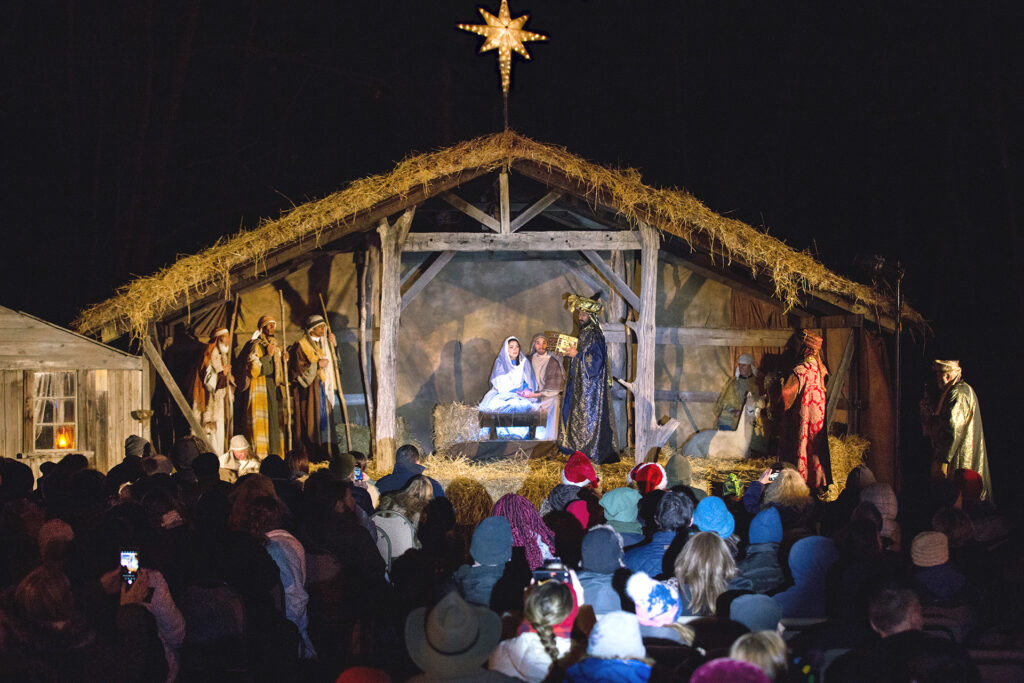 Times Square Church North Jersey Campus is well known for our annual LIVE NATIVITY event! This is our FREE Christmas Gift to the entire northern New Jersey area. This year will be our 7th Annual presentation of the Live Nativity.
Since our first performances in 2016 we have only missed one year due to Covid. It normally takes place on the 1st or 2nd weekend in December. The weekend has 4 total performances, 2 performances each night on Saturday and Sunday evenings at 5PM & 7PM.
Every year the Live Nativity is fully cast out of our own congregation members, featuring 27 actors, incredible costumes, live animals, and a full  Worship team of musicians performing live seasonal Christmas carols. It is a multiple 5 set drama taking place with the audience in the middle, all with professional sound and lighting. We serve free Hot Cocoa & Hot Apple Cider for your enjoyment.
The event takes place outdoors in the church's parking lot and has been well attended. We can have upwards of 500-800 people per performance, and have had as many as 3000 people on a weekend.
If you have not experienced it yet, this is a MUST-SEE Christmas Event for the entire family! We tell the biblical story of the birth of Jesus in a powerfully written drama set to live music. It is a great way to start your Christmas season. Hear the real reason for the season! 
Invite your friends, dress warm, arrive early, as we provide 500 seats and free parking. It is important to be on time and seated for the start of the performances! Click on this red link to see an edited version of last years show! 2022 TSC NJ Live Nativity
We hope you will join us this Christmas season!
Life at the TSC North Jersey Campus